Nowadays, Verified by Visa stands at the forefront of transactions' security. Thanks to this technology and 3D Secure protocol, merchants can protect themselves from fraud. And that's what we are going to talk about in today's article.
Why is this theme so vital? Based on the research we made, payment card fraud grew significantly from 2017 to 2018. While there were less than two million fraudulent cases in the UK in 2017, 2018 came in with 2,62 million! Statista forecasted that credit card losses in the U.S. in 2020 would be 1536 times bigger compared to 2017.
Accordingly, payment card fraud causes lots of losses for merchants. Once customers notice suspicious activity, they may file for a chargeback, which is a merchants' nightmare.
So, let's go into every aspect why Verified by Visa 3D Secure is a worthy fraud prevention mean
What is Verified by Visa?
Not to be in the maze, when we ask a question, "what is Verified by Visa?" we appeal to the consumers' perspective. But seeing it all from customers' point of view is essential as well.
"Verified by Visa (VbV) is a set of actions that ensure that a legitimate card owner performs a transaction."
As you get it, the safer the customers feel themselves, the lesser cart abandonment rate and chargeback ratio you face. To make sure the checkout page enables the VbV, find a Visa Secure badge.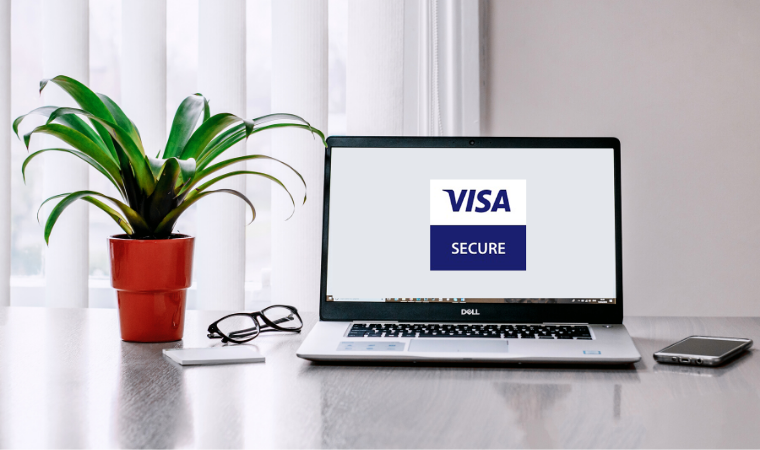 How Verified by Visa works
The process composes from two steps, according to Visa.
Step 1. The consumer enters the card details. The issuer confirms the customer's identity. Should the issuer have any doubts during the authentication process, the user makes verification by Visa password.
Step 2. If there are no additional information requirements, the issuer is likely to work behind-the-scenes during the check to confirm the transaction.
When it comes to the point about how to get verified by Visa, shoppers don't need to install additional programs. These extra checks are the precaution that helps the issuer to eliminate unauthorized payment card use.
Secure protocols
When it comes to the merchant's point of view, we talk 3D Secure. The main goal of the 3D Secure protocol to provide an extra security layer to payment card transactions. Visa was the first one to adopt it with the aim of extended Internet payment security.
So far, 3D Secure is a merchant's Holy Grail, as it drastically reduces "unauthorized use" chargebacks. Currently, there are two working versions: 3D Secure 1.0 and 3D Secure 2.0.
You might also like: 5 proven ways to secure payments online
3D Secure 1.0
It's important to mention that Visa fully owns and is a developer of 3DS 1.0. It was the first attempt to enhance security standards and protect both merchants and clients. Though it had many benefits, Verified by Visa pop-up confused shoppers a lot.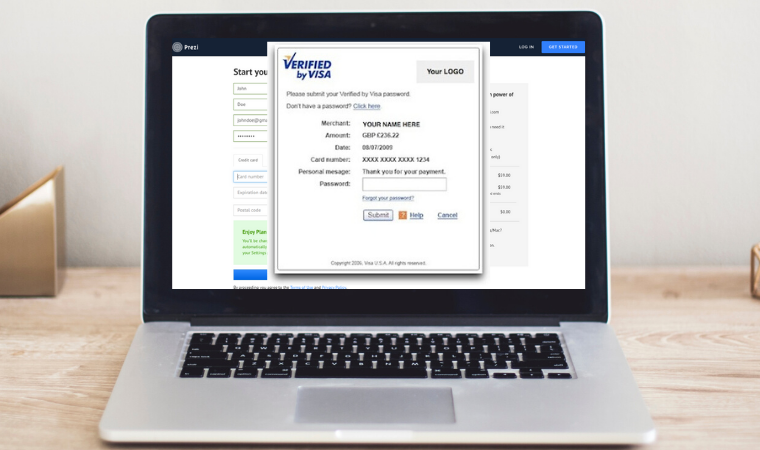 In the first version, customers used to see the pop-up window, where Visa asked them to add extra information. As customers usually associated a random pop-up with something malicious, they had abandoned their carts. Which had a negative impact on merchants' conversions and, consequently, income.
Even though Visa developers transformed the pop-up into the in-line window, the situation didn't change that much. Customers were not eager to fill in plenty of data like codes, PINs, etc. Nevertheless, Visa recommends merchants to support version 1.0 alongside 2.0.
3D Secure 2.0
Thanks to version 1.0, it became possible to build a more improved secure protocol, known as 3D Secure 2.0. And it's in merchants' interest to understand how it works.
Version 2.0 holds three main improvements over 1.0:
Less frustration for customers (which decreases cart abandonment rate),
Multi-device support to provide better customer experience,
x10 increased data support for better analytics.
Visa uses 3DS 2.0 to make it beneficial for all parties – merchants, issuers, and consumers.
As we take a closer look at how 3D Secure 2.0 works, the interaction of merchants and clients becomes prominent. As well, as a mutual gain.
How does 3D Secure 2.0 work?
2.0 provides a better and safer experience for business owners and customers. The process goes like this:
1. The shopper decides to make a purchase online. It's possible to shop via desktop, laptop, tablet, or smartphone thanks to 2.0 multi-device nature.
2. The merchant makes sure that the purchase is legitimate. It starts the 3D Secure 2.0 procedure.
3. The issuer reviews the data, shared by the merchant. This information usually includes:
merchandise type
shipping/delivery location
 device type
4. The issuer reviews the information and authenticates the customer's payment card.
should the issuer have any doubts, it will require an extra step in the form of the one-time code. After this step, the issuer will either accept or decline the transaction.
5. The customer receives the goods or services.
As version 2.0 lets merchants work with verified credit cards, it dramatically decreases the fraud level. Customers have lesser chances to file for a chargeback dispute based on unauthorized card usage.
Still wondering is Verified by Visa real deal? Yes, indeed. As you can see from point number three, the issuer will review a certain amount of data. Based on the fact that version 2.0 can process ten times more data, even the smallest suspicion will start the additional verification process.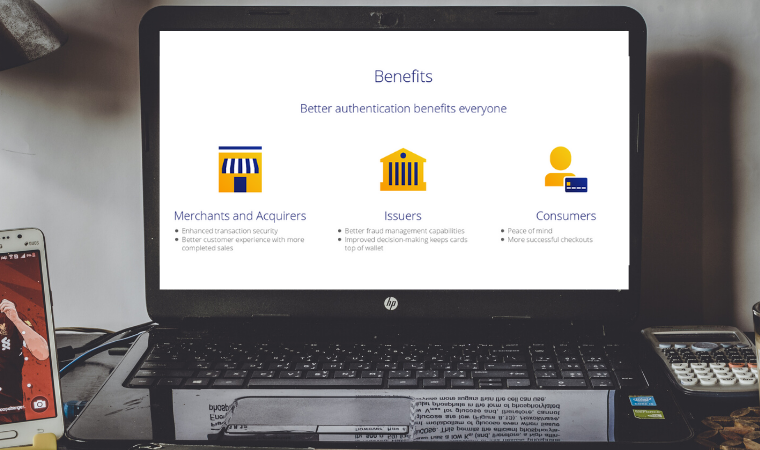 When does the issuer add an extra check?
Thanks to the enhanced analytics and data collection, you, as a merchant, may be surer that the legal card owner makes a purchase.
What are the reasons to make an extra check?
Unknown device ID,
Variance with the habitual purchase history,
Unknown email address,
Much larger purchase amount,
Non-natural IP address,
Another GEO location,
First-time purchase with the merchant.
So, when your new client makes a purchase on your website, the extra step in the form of the OTP is essential. But what about other points? Your customer may use a friend's laptop or shop while one is traveling abroad. Of course, these options are possible.
Still, if it is a fraudster and he possesses some personal and financial data, it won't go any further. Only a legitimate card owner will be able to finalize the purchase process. As s/he receives the OTP to the personal phone to prove the card ownership, there's no space for the fraudster.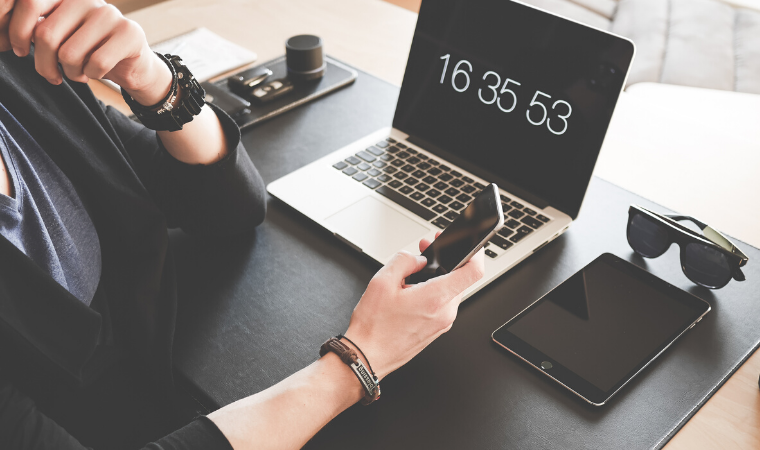 How to embrace 3D Secure 2.0?
Extra security level that doesn't harm UX is always a good thing. That's why you may wish to adopt 2.0 practices on your payment page. So, what does Visa 3D Secure registration take?
As Visa puts it, "merchants' 3-D Secure Server must support the updated 3-D Secure 2.0 specifications."
If you meet this requirement, the next move is the initiation of authentication requests management by the merchant's 3D Secure servers providers. The management takes place based on the 3D Secure version(s) supported by the issuer.
Why using Verified by Visa 3D Secure is so essential?
Now it's time for spooky stories. Among 3 million identity thefts reported in 2018, 25% involved money losses. And fraud complaints now count billions! In 2018 identity theft was 19.8% higher compared to 2017. Hackers took over up to 79% of new accounts in 2018. In the same year, new accounts' losses caused by fraud reached $3.4 billion.
Criminals hack email accounts to get a permit for personal information to perform money transfers. Thousand of users receive malicious links in emails and can unwittingly give out their personal data, after pressing the link. Cyber crooks create copycat websites to trick customers and steal their private information. Yes, there are hundreds of ways fraudsters can get this type of data.
In the current years, finding personal data becomes even easier in virtue of social media. However can find a person's name, date of birth, phone number, hometown, parents/spouse's names. Often, people use some of this data for the security check in the bank. All of this really eases online criminals' lives.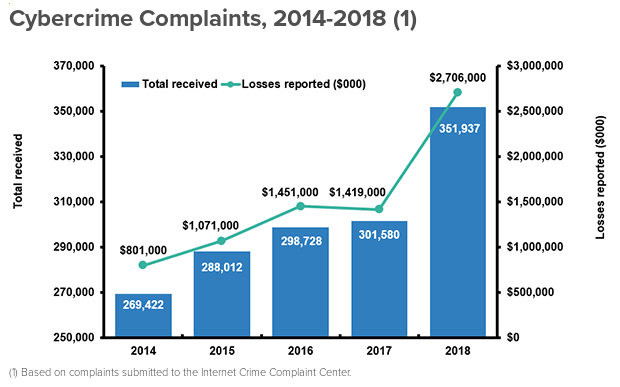 Why are giving away the numbers and instrumentality of identity theft?
Because one of its parts is financial identity theft. And it, consequently, stands for using fake identity to possess one's payment card. And using real cards by fakers is usually merchants' biggest pain in the neck.
And now image. The fraudster successfully possessed your real client's card number and one's personal data. Then the criminal makes a purchase on your website. At first, everything seems to be good as you sold the goods. But there may be one unhappy party. So, what is the next move of this real client, once s/he discovers a suspicious purchase? Yes, it's the chargeback dispute.
You might also like: How fraud and chargeback prevention works
So, now it's time to remember about our "When does the issuer add an extra check?" paragraph. What will happen if you use 3D Secure version 2.0? A fraudster can fill in the name and surname, card number and CVV. But it won't go further.
Firstly, it's likely that the fraudster will shop from another place – so, the IP address will be different, moreover – the GEO can be different. The fraudster can make a purchase that is unlike to your customer's shopping behavior. And these factors will be the triggers for the issuing bank.
The next step will be the must-have extra security check. Usually, the bank sends a one-time OTP code to the customer's personal number. And the chance that the fraudster possesses the user's phone number as well is close to zero.
How Verified by Visa protects merchants from fraud
So, now we went through quite a material. Still wondering is Verified by Visa legit? Our answer is yes, once again. Let's make a revision of how VbV can protect you.
Verified by Visa is a security synonym for customers and merchants. Did you know that Visa formed its value for its clients back in 2011? Among it are:
fraudulent transactions and chargebacks reduction,
higher payment guarantee for the authenticated transactions,
increased confidence and trust during online shopping.
And this value is true nowadays. Moreover, Visa cyber specialists (alongside with MasterCard's ones) helped to track cybercrime group FIN7. This group has stolen over a million credit card numbers. As you can see, Visa is strongly dedicated to fraud prevention.
In virtue of greater data analysis, Verified by Visa, is a security level that keeps you and your customers safe.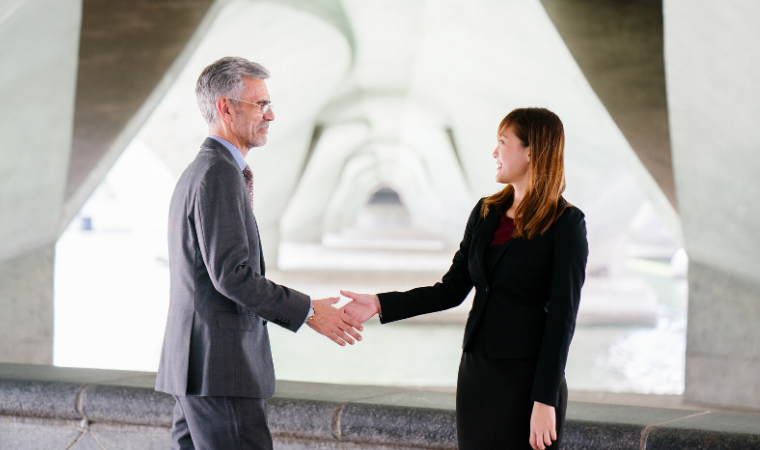 Conclusions
The Verified by Visa came through a long journey to become what it is now. And we are absolutely happy to have it as one of the fraud prevention means. Evolving from version 1.0, 3D Secure version 2.0 gives the merchants broad opportunities in customers' cards safeguarding.
Cyber crooks continue to evolve. The cases of identity thefts are becoming more and more widespread. And it's in the merchants' interests to protect themselves and their customers from the fraud. The mutual benefit of using Verified by Visa 3D Secure program is obvious.
Why should you embrace Verified by Visa? You let your customers pay safely. But above this, you keep up with the best UX practices and don't bother them with unnecessary steps. Customers build trust in your website, which results in more profits for your company
On the other hand, you protect yourself from "friendly fraud," also known as chargebacks. Verified by Visa approves only authorized payment cards use, so you eliminate chargeback disputes.
As you have the whole protection mechanism, starting from what your payment processor provides (PCI DSS compliance, fraud & chargeback prevention software) to the choice of the right payment methods, working in your favor, your business will stay away from fraud.