Business owners have heard of the subscription billing model. Nevertheless, not everyone knows how beneficial they can be. In this article, we will share why subscription-based practices rock and how to use them effectively.
But for now, let the numbers speak for themselves. According to the DigitalistMag, subscription-based models will generate 53% of the software revenue by 2022. Deloitte reports that 51% of millennials have paid TV subscriptions. As GlobalBanking&Finance has it, 70% of businesses count on subscription billing models when it comes to the expansion and commercial growth strategies.
As you can see, the subscription billing model is a revenue increase strategy to look for. From keeping yourself ahead of your competition to enlarging your customers' loyalty, the subscription-based model is your "go-for."
Why is the subscription billing model beneficial?
Let's start with the basics. What is recurring billing (subscription billing)?
Recurring billing is a payment type when the merchant charges a customer on the prearranged schedule. The customer permits to automatically withdraw money from one's credit/debit card once s/he makes a subscription. Commonly, the recurring billing works on a monthly basis.
And now it's time to discuss seven online subscription billing model benefits.
1. Convenience
A customer-first mindset can be challenging. The subscription-based model can become your lifesaver. Recurring billing solutions eliminate all kinds of customers' frustration. There is no need for them to remember when the contract ends or when they run out of some products. The client will receive the goods or services until s/he decides to stop or terminate the subscription.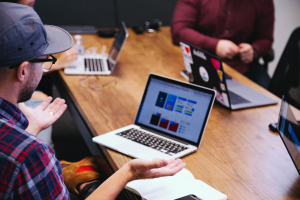 2. Planning
As a merchant, you can plan your monthly revenue more thoroughly. Taking into account that you know a number of users who have claimed a subscription, it is easier to manage your funds. Moreover, it guarantees regular payments from your clients.
* However, you need to remember that customers can cancel the subscription or you may face some troubles if the customer's card is about to expire.
3. Loyalty
Without a doubt, businesses strive to survive in a highly competitive environment. The subscription-based model helps you to stand out for a couple of reasons. Firstly, you can offer trial periods. Ensure your product or service is top-notch. Then the client won't make oneself refuse to use it and will subscribe for a full price.
Secondly, you can offer your subscribers exclusive benefits like discounts, insights, early-bird access, and so on. These methods work extremely good when it comes to turning a one-time shopper into a loyal client.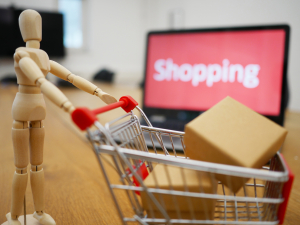 4. Attractiveness
You can sell more thanks to customers' psychology. For sure, $20/months looks more attractive than $240 in a single bill. This approach won't turn potential customers away, even if you offer pricey goods or services.
5. Omnitude
Commonly, we connect subscription models with SaaS, music streaming services, mobile telecommunications, and other business types selling intangible goods. But in consequence of subscription box introduction, different business types can benefit from subscription billing. So far, the most searched subscription boxes are food, books, clothing, and makeup.
6. Exclusivity
Top online media as The Wall Street Journal or Times use paywall-based systems. Simply put, customers get full access to the articles only when they pay for the subscription. This technique helps to emphasize the exclusivity, and customers feel themselves among a privileged group of members.
* You can implement this technique if you run advertising, essay-writing, or marketing company. For example, you can open access to full-length educational videos, blog posts, or provide customers with a more enhanced subscription package.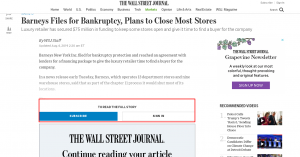 7. Additional selling
You can offer add-ons and upgrades and customers more likely to buy them. Why is it so? Clients who are your subscribers have built trust for your company. It is always a good idea to buy from a proven website or online store, rather than looking for a new one.
* Provide add-ons or upgrades as a part of the main package (by slightly raising the cost) or as a new subscription opportunity. Thanks to this, customers won't feel the high price pressure and will eagerly get a new option you offer.
Are there any drawbacks?
All-in-all, as a merchant, you get more advantages than disadvantages. However, business owners running SaaS or streaming services and use the subscription billing model may face chargebacks. It happens because the products, such companies sell, are not tangible. The customer may claim they never received a service or state another reason.
Related article: Chargeback rights and why you need to know them
As a result, the payment processor that maintains your transactions must have sophisticated chargeback prevention solutions. With their help, you can get the most out of the subscription billing model.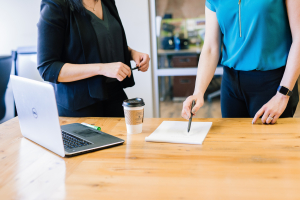 Conclusions
To sum up, switching to the subscription billing model might become a second wind for your company. Or it can strengthen your position in your niche. Seven benefits of the recurring billing model give a clear understanding of why you need to give it a shot.
If you work on the subscription-based model, make sure your payment processor offers a free online recurring billing, as Ikajo International does. Thanks to this, you eliminate additional fees and provide your clients with smooth and secure prearranged withdrawals.
Share your thoughts. What benefit(s) of subscription billing do you find the most attractive for your business type? Or, maybe, you are ready to embrace a subscription billing model straight away? Then, fill in the merchant form to accept the payments and enjoy recurring billing solutions free of charge.