Web-hosting services, though invisible, enable the online presence of any website or e-store. And well, these businesses also need to manage customer billing and payments. Today we dive deep into the top 10 panels for billing and hosting automation in 2020. From operating system support and software integration options to client management tools to reposting stats, we cover it all. 
What is the billing management for web-hosting?
Billing management for web-hosting is a support system that enables to handle the whole process from signup to termination, with automated billing, provisioning, and management. The billing management systems cooperate with various payment gateways. The web-hosting merchant who chooses billing management service also needs to get a payment gateway. However, not a random one, but the one that is integrated with this specific billing management service.
What is a payment gateway?
A payment gateway is a software that enables merchants to accept credit and debit card payments online. It acts as a mediator between a customer's and a merchant's bank. To integrate a payment gateway on your website, you need to open a merchant account. Besides processing transactions, a payment gateway ensures secure payment card data transfer. 
Payment gateways partner with web-hosting billing services. At Ikajo, we cooperate with all the top ten billing management panels for web-hosting listed below. That means you can get a payment gateway from us, and select a billing management panel from the list.
Top 10 billing management panels for web-hosting
Here are the best billing management panels you might consider for your web-hosting business:
Web Host Manager Complete Solution (also known as WHMCS), is open-source and well-documented. Thanks to the high-end development kits, local and remote APIs, and a wide range of compatible third-party application integrations, this platform is known for its adjustability. The WHMC offers invoice generation, tax support, and credit card processing. It provides merchants with a choice of free offers, 1-time bills, and recurring payments. There are many additional features such as ten language translations available, extensive reports (that can be further exported and printed in various formats).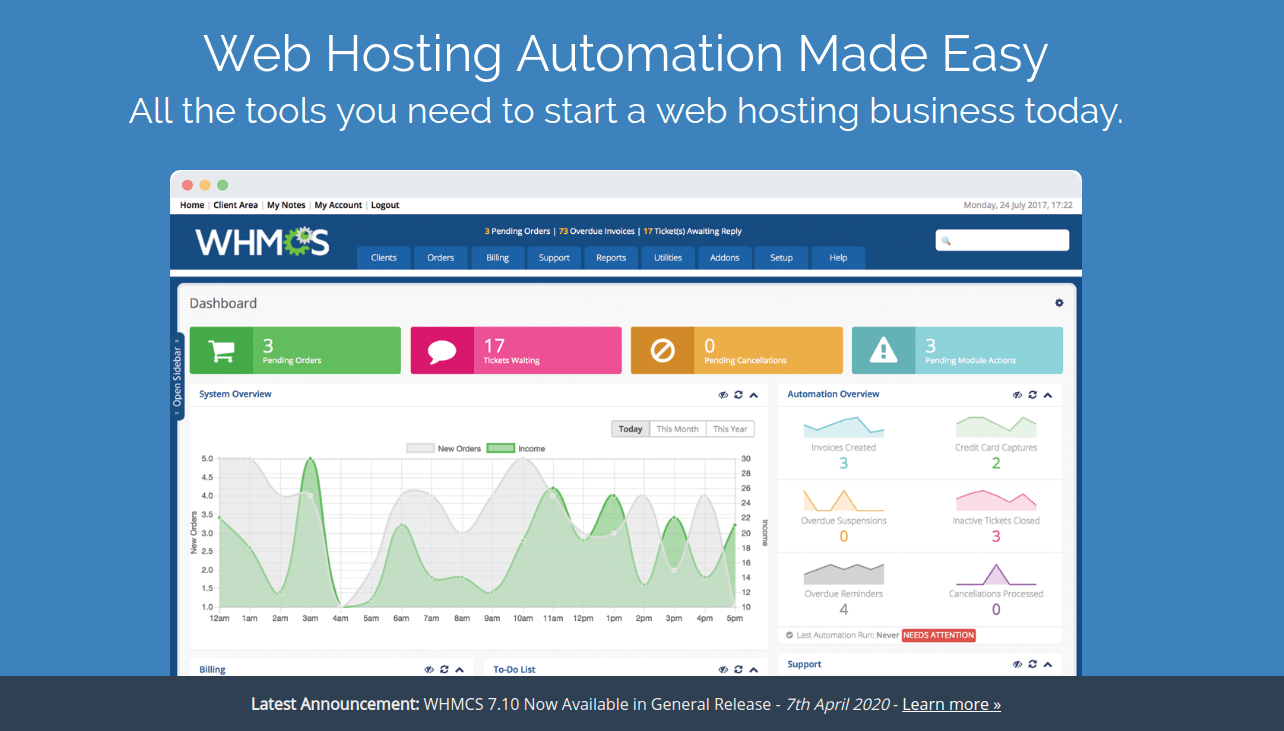 Blesta is one of the most popular payment solutions for hosting providers around the world. It features a well-written, source-documented, object-oriented code. Moreover, it is almost 100% open. There are three files encoded only. That's just enough for license protection.
The platform allows one to integrate it with any control panel, virtual servers, domain registry, as well as any other licenses. You, as a merchant, can customize the interface, including your dashboard, billing overview, and client profile. See how to get an internet merchant account to accept payments on your web hosting website.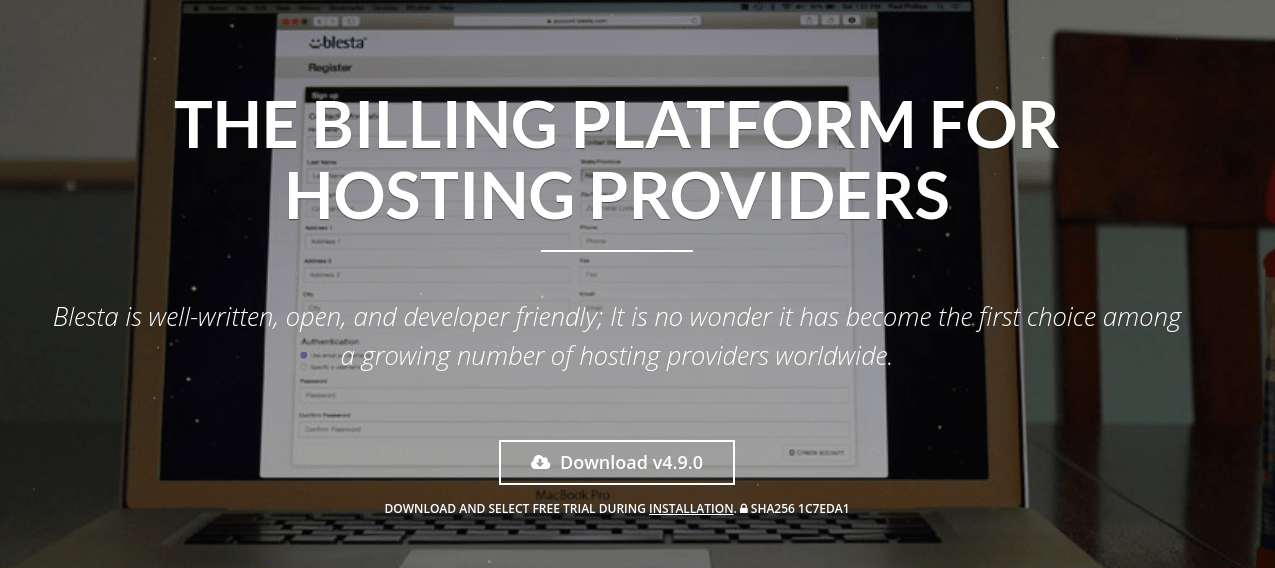 HostBill is designed to help hostings and web companies to get paid. The billing features include both one-time payments and recurring billing. You can also access recurring invoices, SSL, and more than 50 payment gateways. The all-in-one client portal allows your customers to manage all of their services from one touchpoint.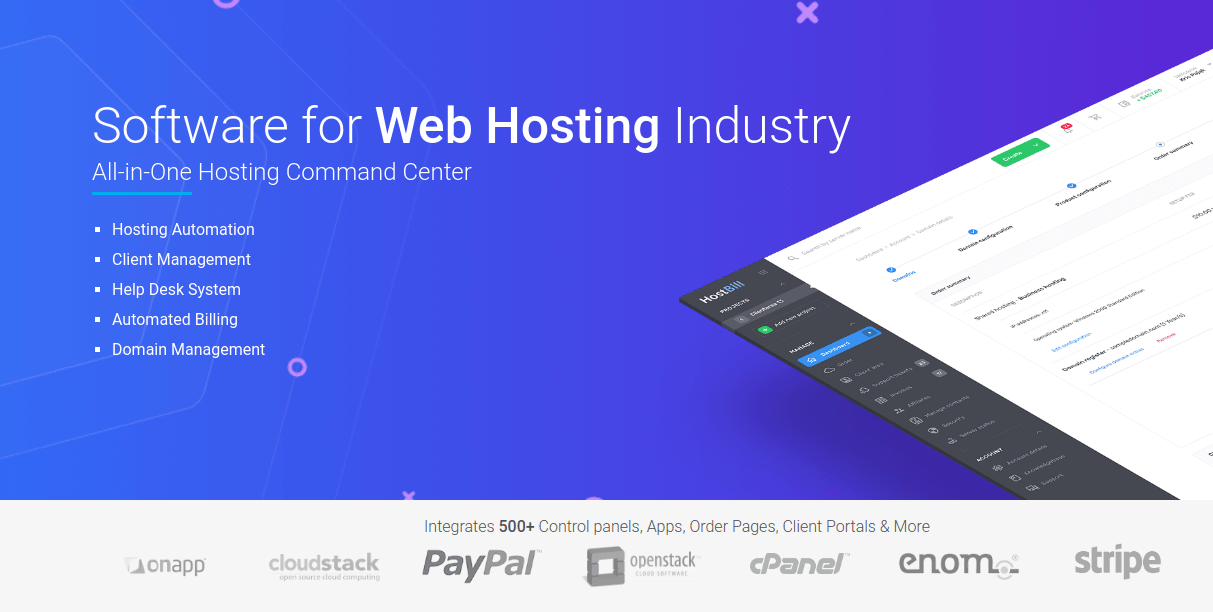 BILLmanager is an SMB to enterprise-grade billing platform of ISPsystem. That's a real gem for web-hosting providers who are looking for analogs of WHMCS or HostBill. The most significant benefit of BILLmanager is that it is entirely free for those companies with less than 50 clients. Moreover, it doesn't imply feature or time limitations. That`s what makes it perfect for small businesses and beginners. 
BILLmanager also provides such services as invoicing, billing, and service setup; domains shared hosting, VPSs, cloud solutions (using VMware, Azure, or OpenStack integrations), and SSL.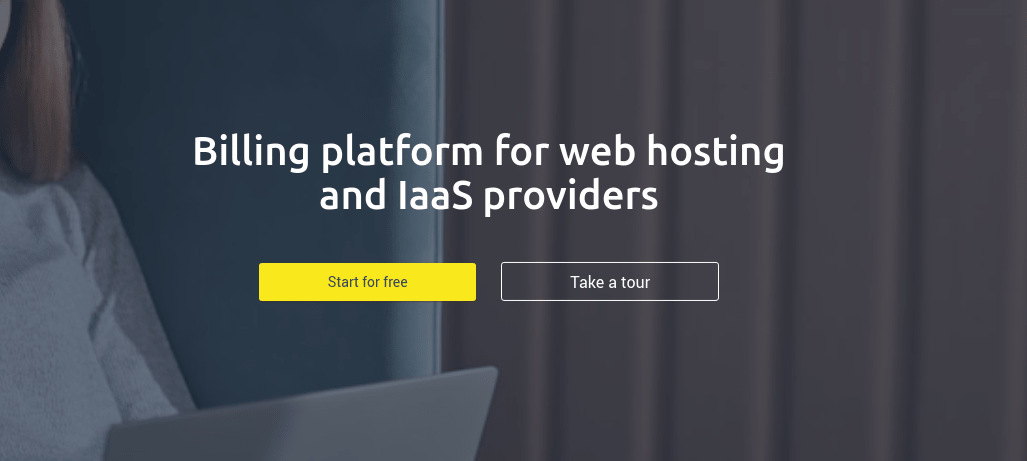 That's the perfect fit for managing and scaling small and medium-sized web hosting businesses. The platform allows one to decrease costs by automating the majority of web-hosting workflows. Thanks to the platform, merchants can offer such services as email hosting, shared hosting, VPSs, hypervisor-based virtual machines, dedicated servers, e.g.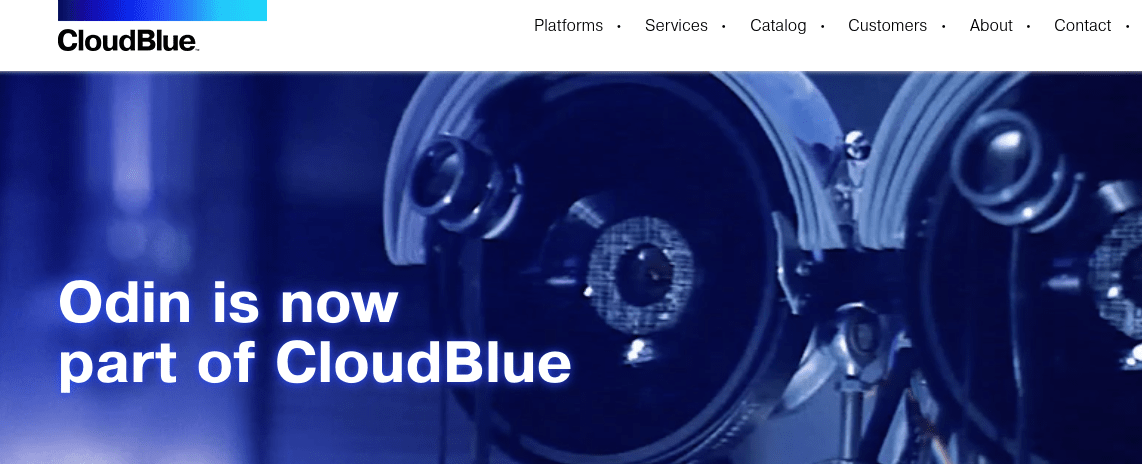 Ubersmith is an all-in-one billing. The set of tools includes management (DCIM), and desk ticketing software suite. The service is open-source and extensible. The fully documented RESTful API enables developers to leverage the power of Ubersmith throughout a business.
The platform enables both API and HPP integrations, including domain registrars, SSL providers, electronic payment systems, and merchant providers. Recurring invoices, payment automation, and product catalogs are on the list as well.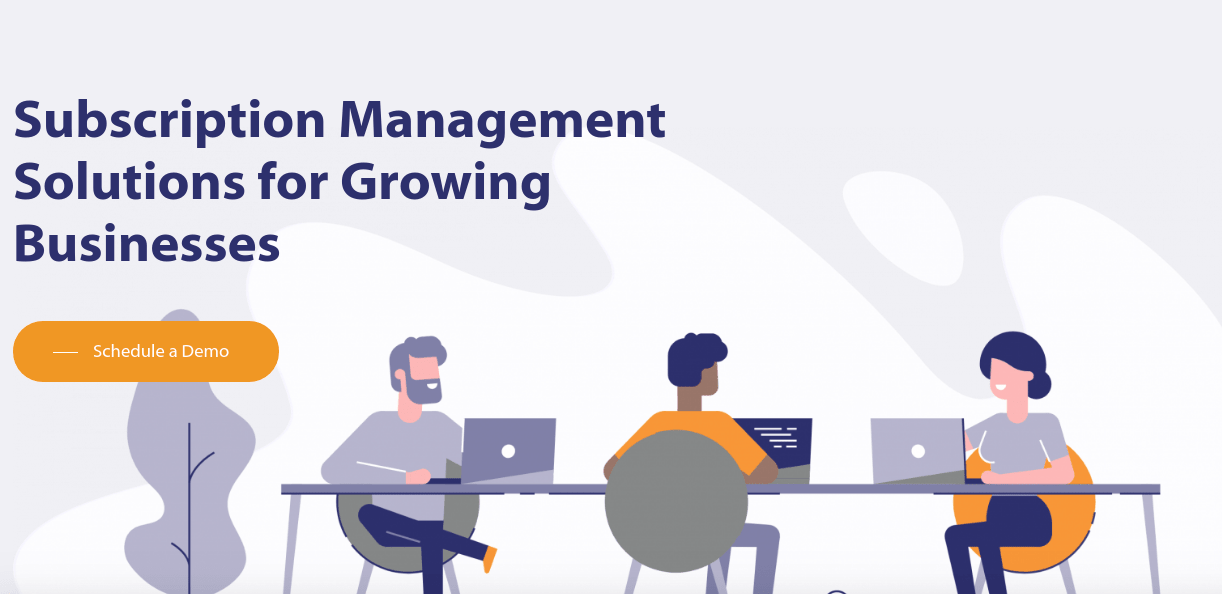 ZBilling is a Portuguese start-up that delivers common updates and a host of features to their billing, invoice, and support software. The panel can be easily integrated with hosting control panels, like cPanel, and Plesk. Thanks to the Bootstrap framework, the interface is completely responsive. It also supports a wide range of languages such as English, Dutch, French, German, Italian, Portuguese, Russian, Spanish, and Swedish, with options for custom PDF invoicing as well. You as a merchant, can yourself create KB articles, manage comment threads and multiple departments in a ticket system, available at the back office.
All in all, the choice of web-hosting billing management is up to you. Feel free to comment below if you have any payment-related questions. 
Last but not least, this management platform is very user-friendly and adjustable for hosting providers. It offers more than 15 options for payment gateways, taxation customization, built-in live chat, and basic reporting on income. Thanks to the Clientexec REST API, you can connect it to third-party applications. Finally, Clientexec integrates with all of your hosting business essentials. See how the payment gateway works. 

Another all-in-one billing system, WHSuite, is a UK-based company. Today, it offers multi-currency billing, smart deployment for adding and managing servers, and full support for domain registration. Developers have full access to the system to create add-ons, manage Composer packages, and work with the following hosting control panels: cPanel, DirectAdmin, Plesk, or Virtualmin. 
BoxBilling is a win-win software for web-hosting business owners or developers who have a need for good billing software. The service has an extensive number of features for billing. For example, getting invoices out to customers, automatic billing to customers with invoices, and suspending or closing unpaid customer accounts. The multiple languages supported and with an ability to accept various currencies make BoxBilling perfect for web-hosting businesses.
Are you planning to use any of the above-mentioned billing services? We are here to provide a payment gateway for you. Apply here.