7 common mistakes with online payments that kill your conversion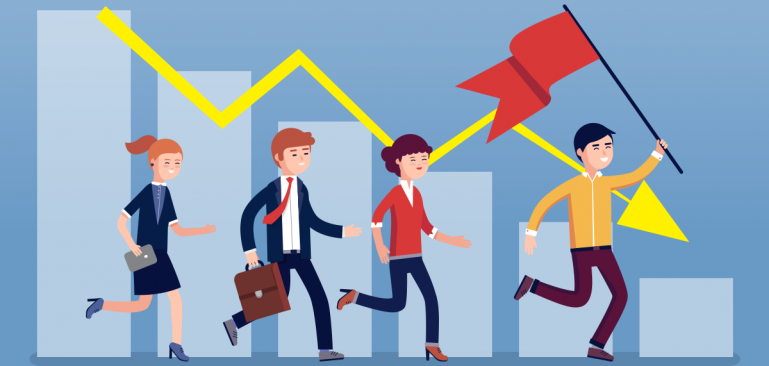 Every year an average merchant loses around 14% of his clients. Therefore, one has to bring in 14% more clients year on year with significant online payment amounts just to keep his head above the water. And we are not even talking about thriving yet.
That is why companies hire professional teams of Sales and Marketing Specialists, invest time and money in strategic planning and do the impossible at times to bring in new customers.
And what a bummer it is to spend all that time and money on a single potential customer only to see him leave your website before even making the first payment due to one of the rookie mistakes merchants make.
If you don't want to be wasting your time and effort this way, read on: we'll share our insights on what mistakes can be killing your conversion rates and ways to solve these problems. So, without further ado, let's dive into the issue.

What's killing your conversion rates: 7 typical online payments errors
Making the "Purchase Now!" buttons invisible.

"When you ask someone to do something online, they have to go through your call-to-action in order to do it – regardless of whether you're asking them to download a PDF, fill out a form, buy a product, or even just click through to another page." And by simply changing the design and text of the buttons on your website, you can increase your sales by up to 35%, states Unbounce.

Well, that's kind of statistical data we all like. The only issue is in the proper implementation of their experience in your particular case.

If the call-to-action button inviting people to sign up, buy, or leave a message is buried under tons of unnecessary details and information, then you are killing the conversion rates without even knowing about it.

There is a thin line between effective and ineffective buttons. Ineffective buttons are placed in a wrong place where a user almost can barely pay attention to it. Their purpose is not clear, and the user is left confused about his further actions. And finally, their design is very dull.

On the contrary, bright, straightforward and well-designed buttons can skyrocket your conversion rates.

Let us make it clear: we don't believe in "one size fits all" approach. So, decide what copy and design fit your needs, but don't underestimate how much these points can affect your conversion rates.


Failing to reassure a customer it's safe to pay on your site.


Scams of all kinds are so popular these days that well-informed and conscious clients will not leave their credit card details should they have any doubts about the security of the website. And good for them: they should really keep it smart not be robbed blind.

However, merchants now have to do their best to make online payments on their website secure and then inform their customers about it.

For it, make sure that security badges are there on your site, and they can be seen with the naked eye.

Collecting too much sensitive (or any other) information.

To put it short, your goal is to make the customer journey on your website as user-friendly as possible. Asking a lot of pointless questions that are not even remotely related to the payment process will do no good to your conversion rate.

Therefore, stick with three major points on your payment form – a credit card number, its CVV, and an expiration date. Think twice before asking for more information than needed.

Besides, take advantage of the autofill feature whenever possible to save even more of the user's time especially if it's not his first time buying something from you.

And should you need extra details on top of the credit card number, CVV, and an expiration rate, at least make the process clear for the client by adding a progress bar. This way, he will know how much longer it will take, and feeling in control of the situation will be more willing to continue shopping instead of abandoning the cart altogether.


Asking to create an account within the system.

Website visitors don't want to spend extra time registering within your system.

Therefore, skip this step whenever possible or at least give a visitor the freedom to choose whether he wants to register or wants to continue shopping as a guest.

But if you find it essential to ask clients to create accounts, it's your job to give them a really good reason for it. Offer special discounts or members-only bonuses to motivate them to register, but try to make registration optional, not mandatory.


Redirecting your clients to a new payment page.

Right there is a decision that can kill your conversion rate. It leads to a significant increase in cart abandonment numbers since customers whom you have sent to a different page to perform a payment would normally feel confused about such a turn of events.

And we totally understand them: they considered you trustworthy enough to buy something from you on your website. But how are they supposed to know they are paying you?

We strongly recommend you to use technologies or seek the assistance of professional Payment Service Providers like Ikajo International to avoid redirection options on the counter. There are other options for your convenience too, and they can prevent any drops in conversion rates on your site.

Not offering to purchase complementary products.

We are no saying you have to be "pushy" in an annoying kind of way, but since the customer is already on your website, use the opportunity to sell more. He might be looking for something in particular, but it does not mean that he does not need some quality goods that complement his first needs.



So, what are your best options?
You can offer collections or bundles of goods and services or suggest options like "Customer who bought this product also bought…"

Even if they don't want to buy what they came for in the first place, you are offering them something valuable they might consider buying instead. And this translates into significant growth in revenue in the long run.


Failing to have proper customer support.

Don't you just hate it when instead of getting a quick reply and a solution to your problem on the website, the Customer Support goes on and on saying something like "Your call is very important to us. Please stay on the line!"?

You are not getting help – you are simply wasting your time; and after some time, you will simply give up and leave. If a customer is having a problem with the payment process on your site, you have to be there for him and solve this problem immediately. Don't risk your sales: offer quality Customer Support that will be there 24/7 solving client's issues and keeping them happy.
Over to you
These are but a few common mistakes to kill conversion rates. And if you don't want to fall victim to them, read our recommendations carefully and make the adjustments on your website too. For more information on the Payment Services we provide, visit our website or contact us at Sales@ikajo.com.
We'll be happy to help you grow your conversion rate.  All in all, play by the rules and keep it smart not lose your customer due to poor process organization.